Mercer Culinary M10000 Triple Diamond 3 Stage Professional Electric Knife Sharpener
Product Description
Perfect for heavy-duty knife sharpening in restaurant and catering kitchens
Designed to sharpen straight edge and serrated knives
Revolutionary, 3 stage system
100% diamond abrasives for long product life
Creates a pinpoint, like-new edge every time
Small size allows it to fit on countertops for easy access
Precision angle guides that eliminate all the guesswork of manual sharpening
Easy to clean
Made in USA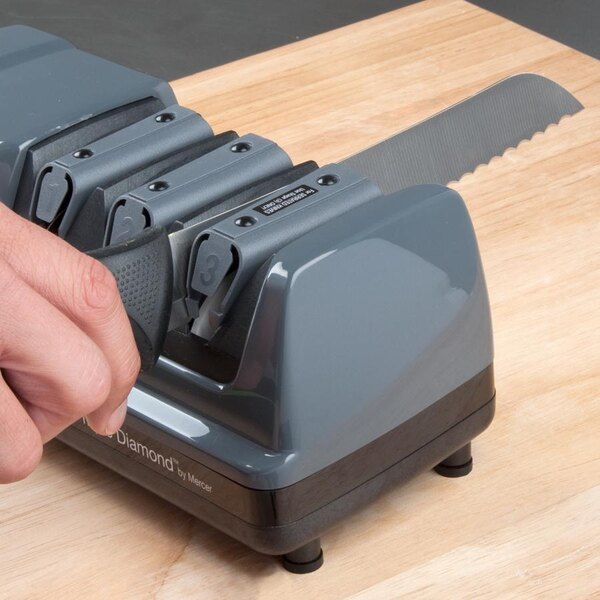 Straight or Serrated Blades
Not only does it restore blades in seconds, this versatile, electric sharpener is designed to sharpen both straight edge and serrated knives.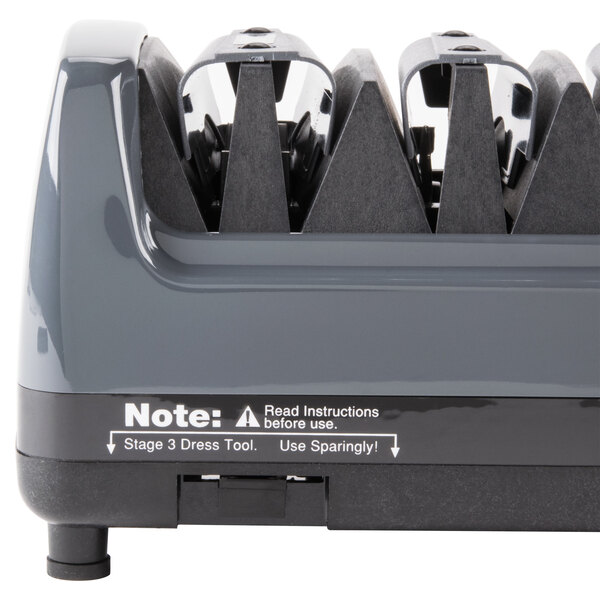 Diamond Abrasives
It also features 100% diamond abrasives for long product life. With these more durable abrasives, you can be sure the unit will last longer, even when used frequently.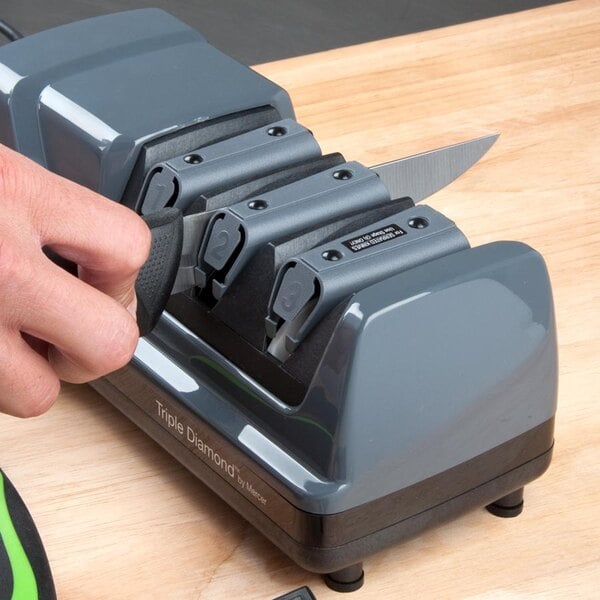 Precision Guide
Boasting a helpful precision guide, this sharpener helps keep knives in the ideal position to achieve the best results and sharpest edge.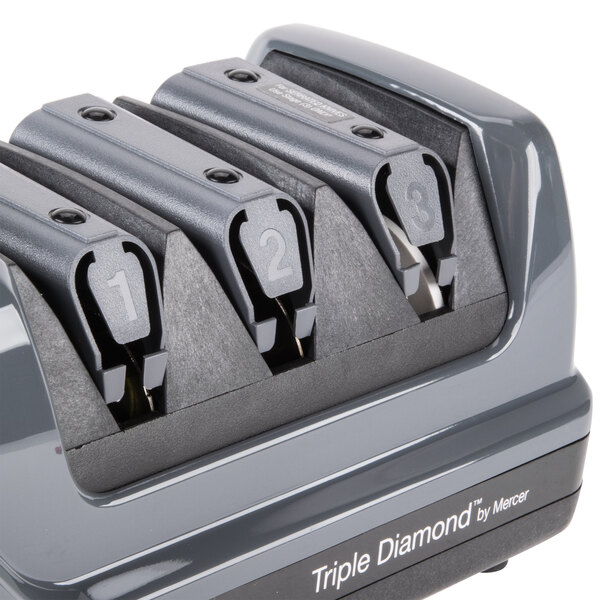 3 Stage Sharpening
This electric sharpener has a 3 stage sharpening process that ensures a pinpoint, like-new edge each time. Stage one is generally used for knives that are extremely dull or have not been sharpened in a long time. For just maintaining a knife and putting a quick edge back on, stage two is ideal. Stage three is the strapping stage which takes off any burrs for a smooth, razor sharp edge.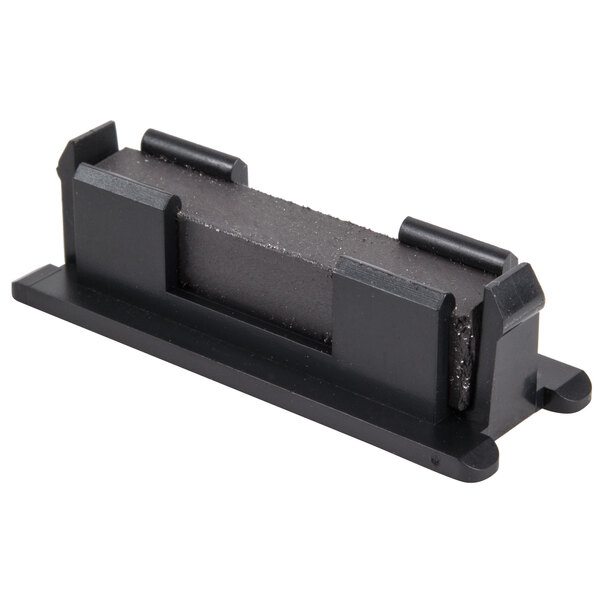 Easy to Clean Out
This model can easily be cleaned by pulling out the cartridge and wiping off the magnet that collects blade shavings.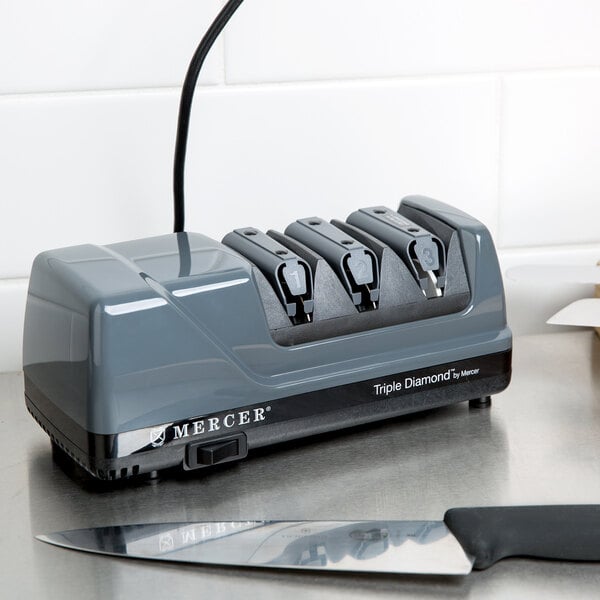 Small, Compact Design
Its sleek and durable exterior complements any kitchen's decor and its small size allows it to fit on countertops for easy access.
Find Similar Products by Category